NOVEMBER 24 2020
Hologram-Like Installation Unveiled at ARTECHOUSE DC & NYC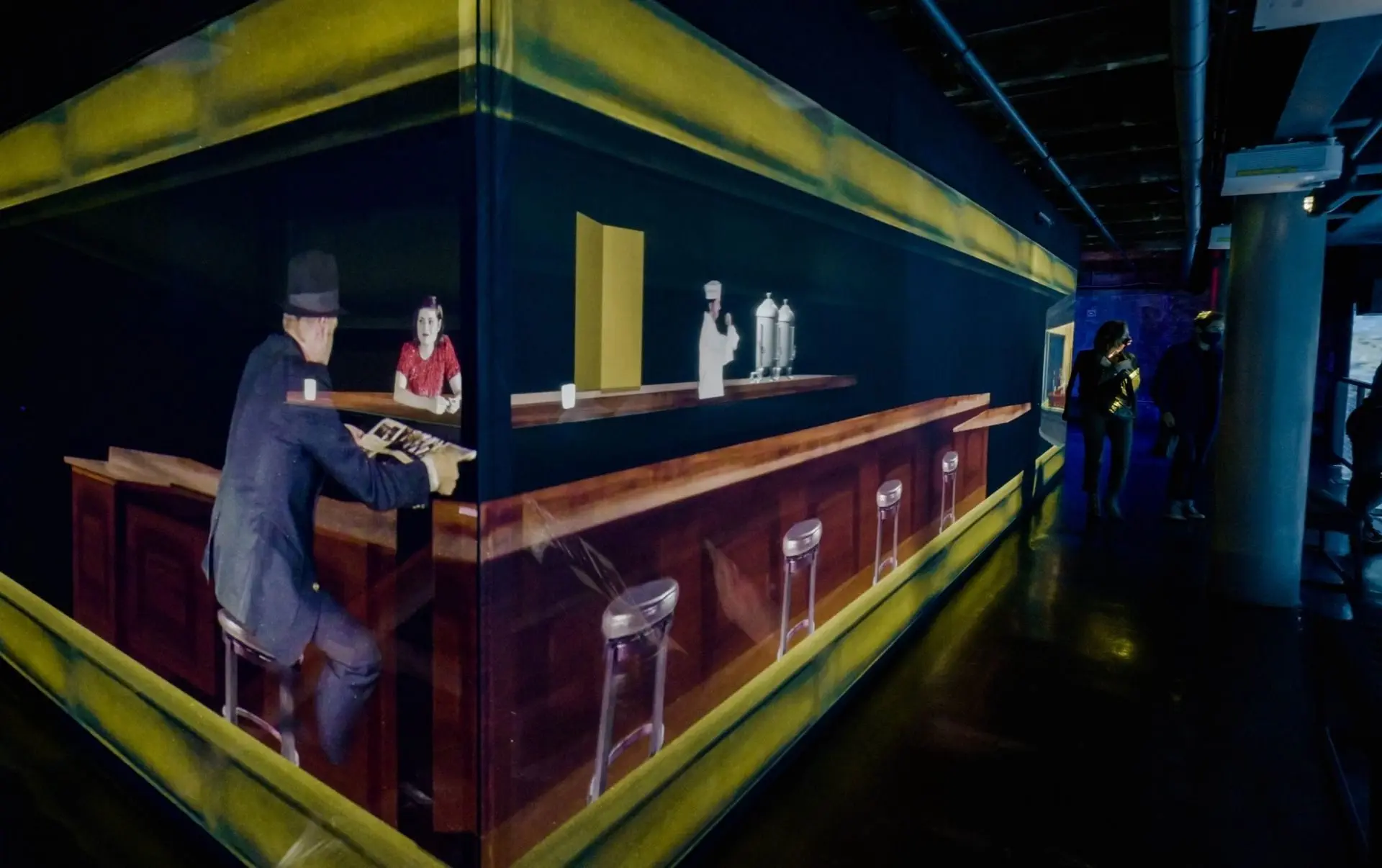 To pay tribute to bars and restaurants during these difficult times, we transformed our augmented reality bars in NYC and DC into hologram-like installations inspired by Edward Hopper's iconic Nighthawks painting.
Utilizing innovative projection techniques to create a 3D hologram effect, NHKS4220 Bar Illusion brings Hopper's depiction of a downtown bar scene to life at a time perhaps equally infused by existential fears as the early 1940s when the United States had just entered WWII, and a feeling of anxiety and concern about the future was pervasive.
The difference is that today, social gatherings at any place, particularly at bars, has become a pre-pandemic memory. During troubled times, bars are a place for solace, community, and conversation but due to health concerns, many of them are now closed and some may never reopen.
NHKS4220 Bar Illusion plays out the scene in "Nighthawks" as a living moment, both in the past and present. Visitors can stand at the central point of the installation and see their silhouette integrated into the artwork.
The name NHKS4220 is a play on the title of the original work and fuses the years 1942 and 2020, further bringing the past and present together.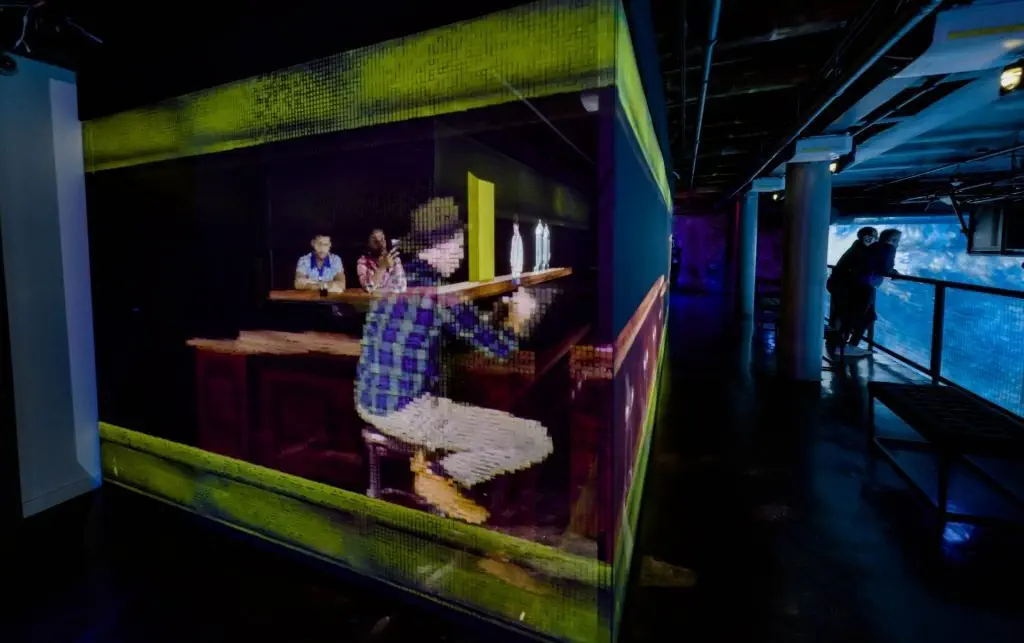 Created with Noiland Collective, an Austin, TX-based digital art collective founded by Sven Ortel and Jesse Easdon, and powered by Epson, we reimagined Hopper's masterpiece with cutting edge technology for a 21st century audience.
"In conceiving new futures for art, ARTECHOUSE often builds bridges to the past. Artists, and images from specific historical moments, can help us navigate the unknown.

Meshing current and past moments of turmoil, and showing that life's small pleasures continue amidst anxiety, NHKS4220 Bar Illusion is pure ARTECHOUSE: innovation and art colliding to bend and clarify reality."

Sandro Keserelidze, co-founder and Chief Creative Officer, ARTECHOUSE
NHKS4220 Bar Illusion is on view at ARTECHOUSE NYC and DC throughout the pandemic as we wait for bars to reopen. The installation can be experienced in conjunction with the ongoing exhibitions.
We have also launched and AR Drinks To-Go program in collaboration with neighboring bars and restaurants to further support the community!