November 1, 2023 3PM
ARTECH·TALK | Stefanie Milam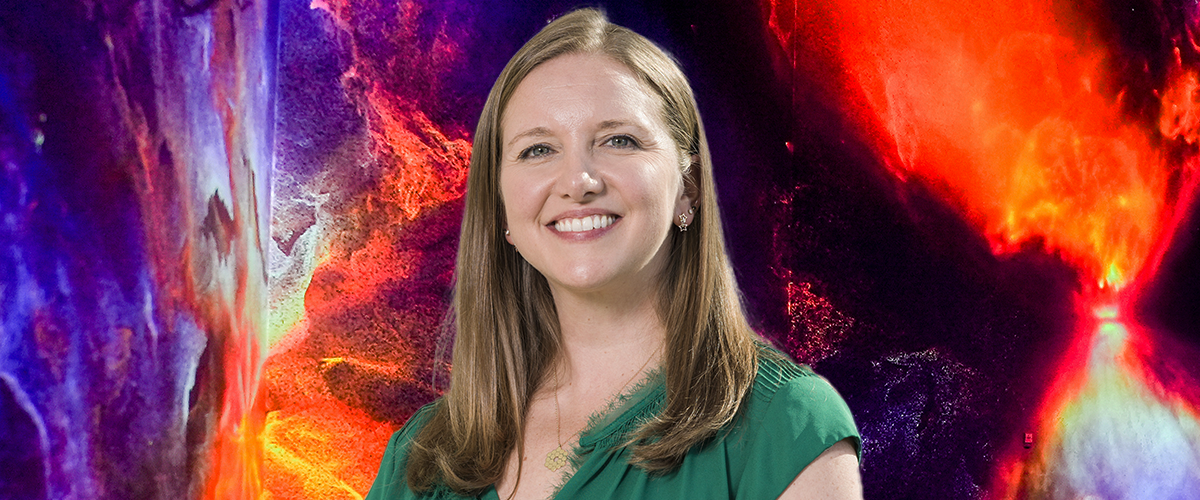 Please join us for ARTECH·TALK, a free series of talks and conversations with NASA scientists, inspired by Beyond the Light at ARTECHOUSE DC.
Dr. Stefanie Milam is the Deputy Project Scientist for Planetary Science on the James Webb Space Telescope team. Stefanie's work helps us to understand the composition of our universe through advanced spectroscopy and other processes, including unraveling findings of our furthest and earliest stars only able to be captured through the JWST.
---
Date: Wednesday, November 1
Time:
3pm-4pm Programming
4pm-5pm Exhibition Experience
Location: ARTECHOUSE DC
Tickets will become available one week prior to the event. Make sure you follow us on social media @artechouse where they will be announced.
---

Your complimentary ticket includes admission to the exhibition.
Beyond the Light, an original artistic expression of scientific discoveries conceptualized and created by ARTECHOUSE Studio in collaboration with NASA, is the story of how human innovation has enabled us to see beyond our imaginations and into the furthest reaches of the cosmos. The cinematic exhibition submerges you into the timeless story of light and aims to inspire your curiosity for what else is possible.
Discover Tomorrow's Art Today
Tickets