Extended Reality
We Rise Above
Augmented Reality x Afrosurrealism
Using the ARTECHOUSE extended reality app, experience Vince Fraser's Afrosurrealist art rise above virtual Black Lives Matter Plazas in solidarity with the anniversary of the March on Washington and the Black Lives Matter movement. Where does this art belong near you?
Reflect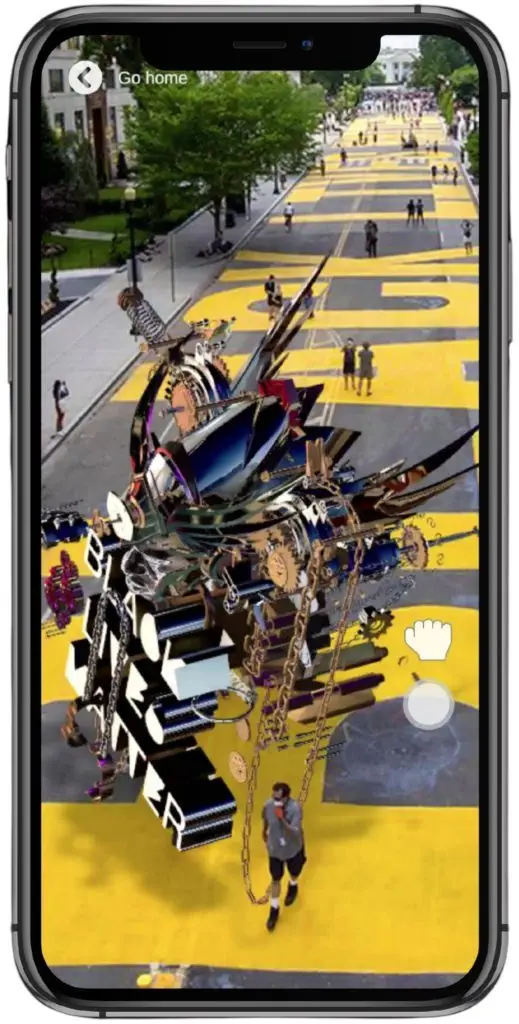 A tribute to show gratitude, respect, and admiration for George Floyd.

"I wanted to recreate him as a figure of positivity almost like a black king showing a new perspective on how black people are seen now and can be seen in the future. As a Black artist, it's important for me to document this historical moment, because we live and experience this on a daily basis. These incidents are happening worldwide,not just in the U.S.; it's a global problem."

Music by Lloyd James (AKA King Jammy), with lyrics and vocals by the Reverend Al Sharpton (courtesy of Jam One Publishing VP Records USA).
Inspire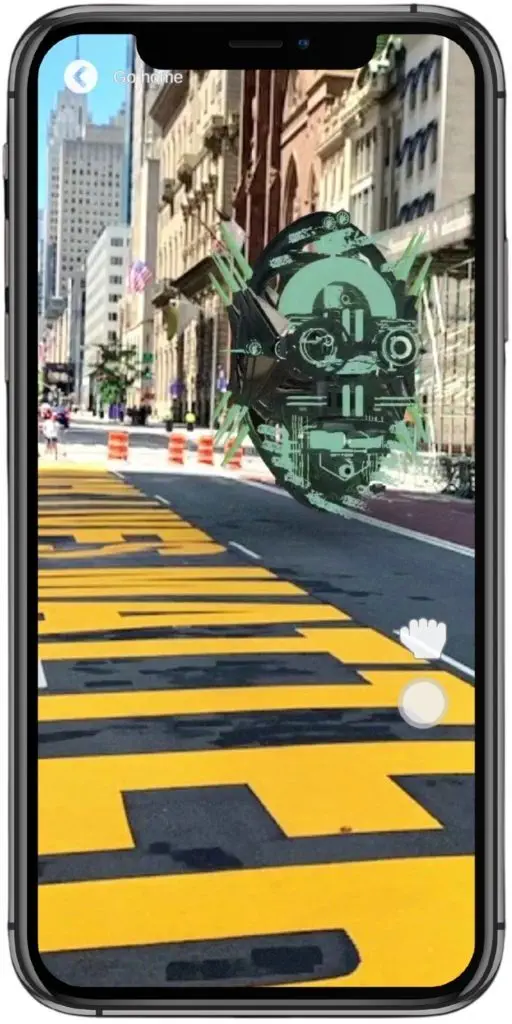 An exploration of traditional African Masks and their symbolic importance.​

"A lot of my work tends to draw inspiration from masks, whether it be something I've heard or read, and most of the stories go unnoticed or unheard in general Western culture. I think it's important to highlight these stories in a positive light as opposed to past negative connotations."​​

Music by NaNaBcool, written by Gabe Fox-Peck and Nana Boamah-Acheampong.​
Empower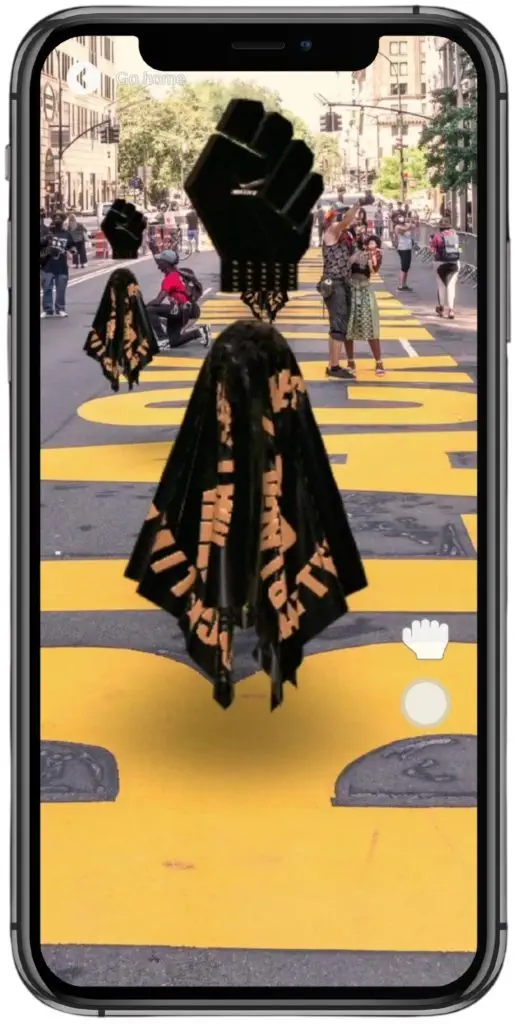 A symbol of the fight and the importance of pushing diversity and inclusivity to spark the change.

"Being an artist has given me the platform to be able to visually speak about important topics affected by the black community. We are working for a world where Black lives are no longer systematically targeted for demise. Our message is clear: Increase racial harmony and deter police brutality and systematic racism."

Music is by Djembe Monks,Thando, DJ Vs.
---
Download the free ARTECHOUSE extended reality app
---

About the Artist: Vince Fraser
Having worked in the creative industry as a professional digital illustrator for over twenty years, the progression to Visual Arts was a natural one. Vince's work has continued to evolve and sees himself as a New Breed of Artist in the Digital Age, combining a variety of skills including Film and Motion.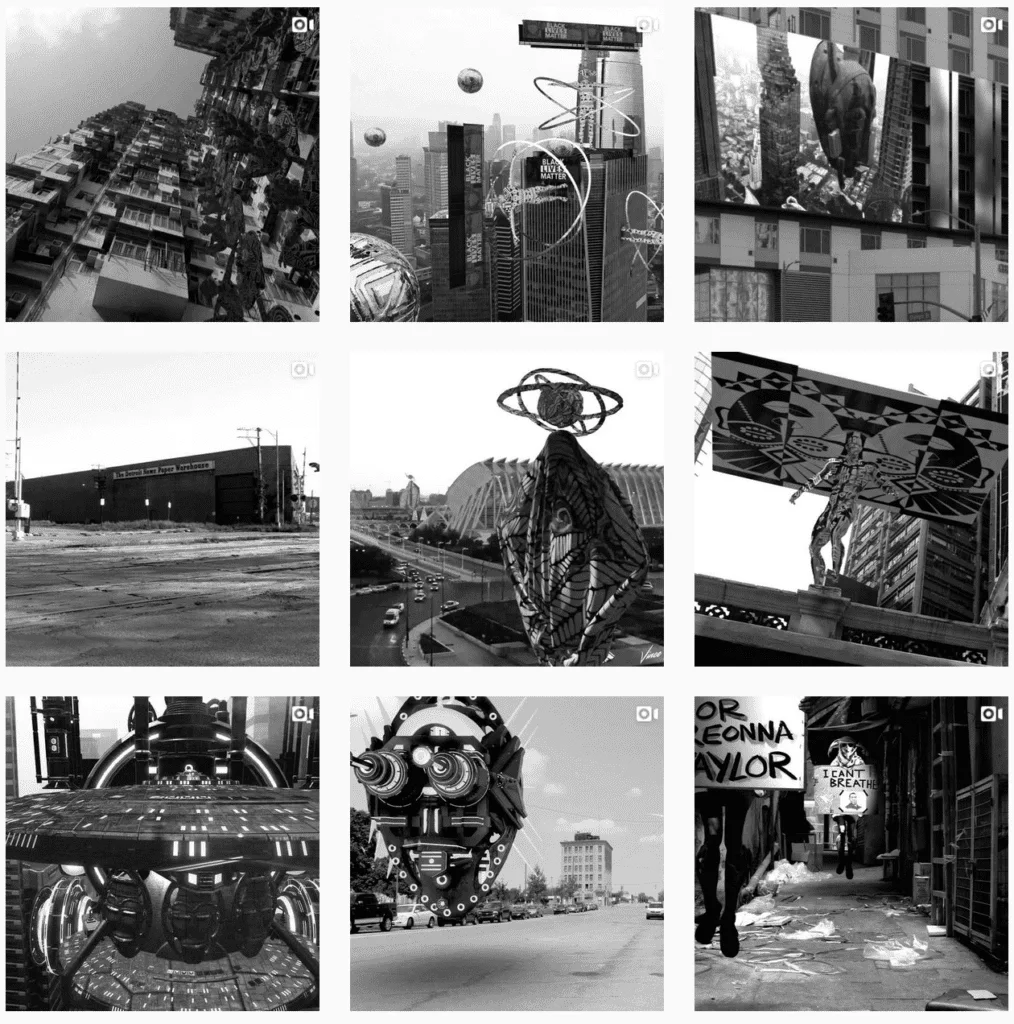 With a keen eye for detail, he is always experimenting in a playful way whilst pushing the boundaries from a visual aspect. Bridging the gap between Fantasy and Reality, Vince's mission is to inspire, educate, and empower positive images of the African diaspora.
Previous clients include Nike, MTV, and Adobe, just to name a few, whilst gaining the attention of various musicians like Erykah Badu, Outkast and Usher.
---

Find a Black Lives Matter Plaza Near You