MARCH 26 2021
This Weekend: Miami Beach Cleanup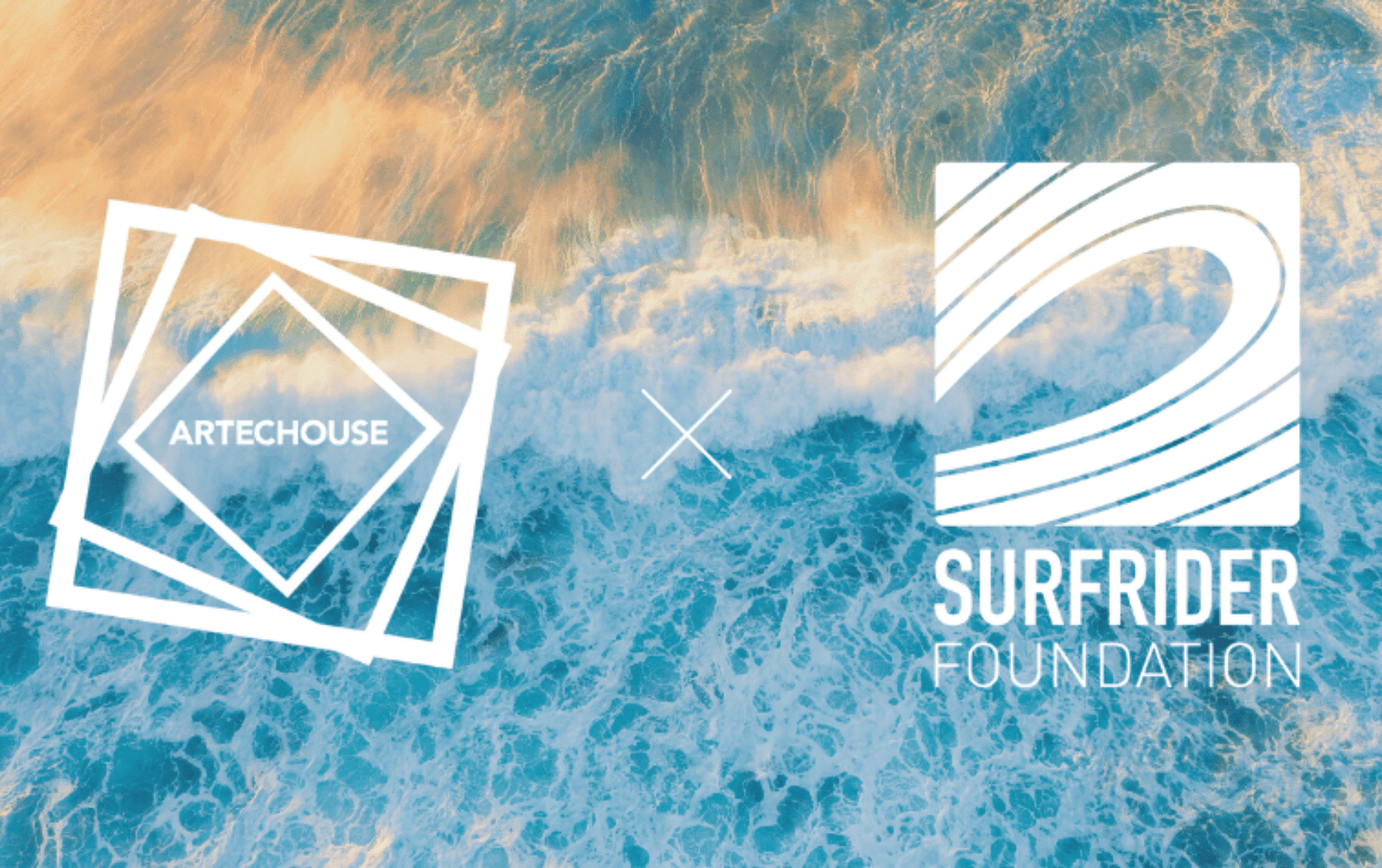 Inspired by the ocean conservation message behind ARTECHOUSE Miami's current installation Aqueous, we're hosting a beach cleanup with local artist Haiiileen and the Miami chapter of Surfrider Foundation this Saturday, March 27 from 8am – 11am. Join us!
Saturday March 27, 8am – 11am
Meet at the 5th Street Beach Entrance
Miami Beach, FL 33139
After the cleanup, all volunteers are invited to experience Aqueous.
The Inspiration
Our oceans play a critical role in our daily lives. They have the power to heal and connect us––and are a constant reminder that we are all part of and, as a result, responsible for this one beautiful, blue planet.
This sentiment is the inspiration behind ARTECHOUSE Miami's Aqueous installation, selected specifically for our South Beach location in highlighting its place as a coastal city poised to be disproportionately affected by climate change in the coming years.
In Aqueous, the topic of climate change is approached in an abstract and artistic way.
With an emphasis on the fine details of nature, the ARTECHOUSE creative team draws attention to environmental changes in relation to our oceans.
The technology-driven installation highlights the beauty of water in nature: the movement of cascading rapids, the texture of waves, and more. An LED light installation on view on the first level of our art space draws inspiration from bioluminescence, a phenomenon that while aesthetically pleasing, is nature's defensive reaction to disrupt in the ecosystem. This warning signal can be due to rising temperatures, pollution, and human activity.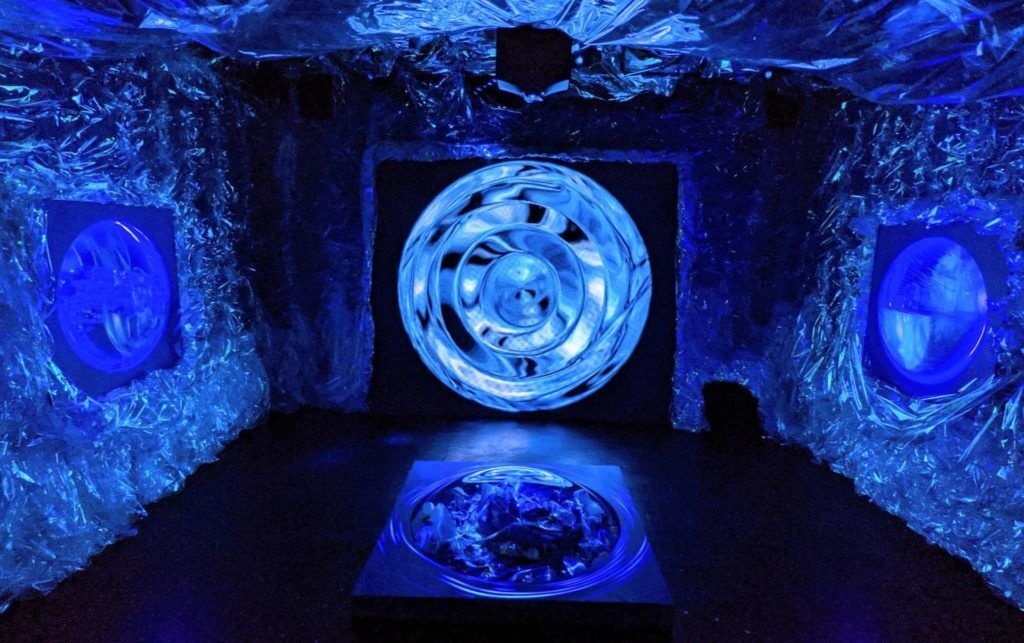 Upstairs, artist Haiiileen's piece "Agua Haiii" is on display. In this experience, the pulsed call of the whale can be heard: despite its soothing qualities, the sound is a reminder that the species is disappearing from our oceans.
Garbage collected from Miami's beaches and Biscayne Bay, such as masks and various PPE, span the walls and are transformed as a defining textural medium. What results is more than just a captivating art piece––it is a call to action.
Haiiileen's personal beach cleanup for this piece is what inspired us to do more, starting with our own community-driven cleanup. It is Haiiileen and ARTECHOUSE's hope that visitors will feel an artistic connection to water and its beauty when they visit Aqueous, and take with them the awareness and care that this issue deserves.
The Impact
In partnership with Surfrider, this community cleanup is just one way we hope to empower action around ocean conservation.
10% of proceeds from ticket sales April 1 – 14 will be donated to Surfrider Miami to help in their mission to protect our oceans, waves and beaches.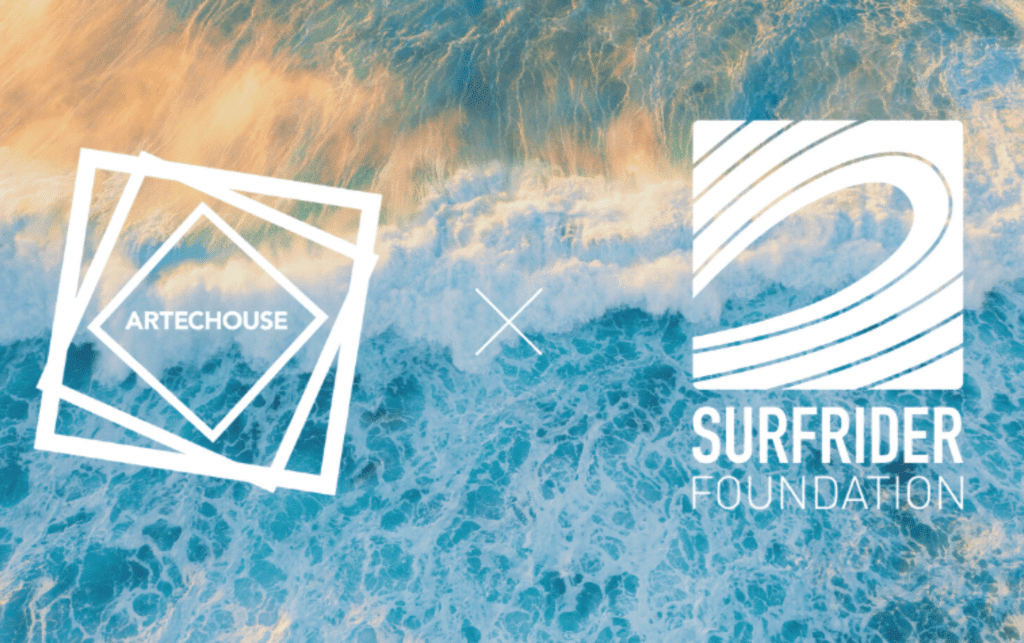 Founded in 1984 by a handful of visionary surfers in Malibu, California, the Surfrider Foundation is a non-profit grassroots organization that now maintains over 500,000 supporters, activists and members, with more than 80 volunteer-led chapters and 70 clubs in the U.S.
The Miami Chapter was chartered in 1997, by a group of local water and wave enthusiasts to ensure our beaches and waterways, as well as our beloved ocean, would remain clean for the Miami community to enjoy.
Their volunteer-run Blue Water Task Force (BWTF) tests the waters of 19 locations in Miami-Dade on a weekly basis for bacteria, raising public awareness and finding real solutions to ocean pollution; solutions that restore healthy watersheds, protect local water supplies and keep pollution from reaching the ocean.