October 11, 2023 5PM
ARTECH·TALK | Ernie Wright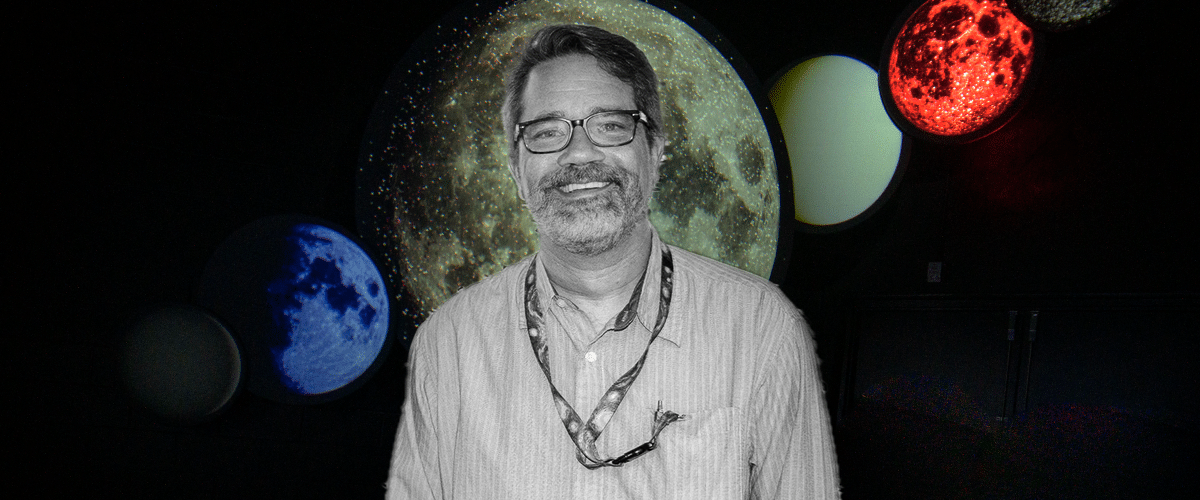 Please join us for ARTECH·TALK, a free series of talks and conversations with NASA scientists, inspired by Beyond the Light at ARTECHOUSE DC.
In preparation for the Annular Eclipse on Saturday, October 14, join us for this talk by distinguised data visualizer Ernie Wright — (SSAI) Data Visualization Specialist – NASA Goddard Space Flight Center. Ernie blends the art of storytelling with the precision of science to unravel the mysteries of the skies.
In this talk, dive deep into the mechanics of an eclipse. With the aid of advanced visualizations, Ernie will demonstrate the dance-like relationship between the Sun, Earth, and Moon, illuminating the intricate play of shadows that results in these awe-inspiring events. Beyond mere understanding, witness firsthand the process behind the creation of the detailed eclipse maps many have come to rely on.
And as a special treat, get an exclusive preview of the paths of the upcoming annular eclipse of 2023 and the total eclipse of 2024. Whether you're an astronomy aficionado or simply curious about the cosmos, Ernie's blend of visual artistry and scientific expertise promises a journey of discovery and wonder.
---
Date: Wednesday, October 11
Time:
5pm-6pm Programming
6pm-7pm Exhibition Experience
Location: ARTECHOUSE DC
Tickets will become available one week prior to the event. Make sure you follow us on social media @artechouse where they will be announced.
---

Your complimentary ticket includes admission to the exhibition.
Beyond the Light, an original artistic expression of scientific discoveries conceptualized and created by ARTECHOUSE Studio in collaboration with NASA, is the story of how human innovation has enabled us to see beyond our imaginations and into the furthest reaches of the cosmos. The cinematic exhibition submerges you into the timeless story of light and aims to inspire your curiosity for what else is possible.
Discover Tomorrow's Art Today
Tickets