Welcome To "Aṣẹ: Afro Frequencies"
Prepare for Aṣẹ: Afro Frequencies, a multi-sensory, immersive exhibit at ARTECHOUSE Miami.
ABOUT AṢẸ: AFRO FREQUENCIES
Aṣẹ: Afro Frequencies is an immersive and interactive digital art exhibit created by ARTECHOUSE in collaboration with Vince Fraser, a London-based Afro-surrealist digital artist and illustrator. Inspired by the idea of aṣẹ—the West African concept relating to our power to produce change—Aṣẹ: Afro Frequencies celebrates the historical, social and cultural aspects of the Black experience. The exhibit presents reimagined realities, inviting us to see the world through Vince Fraser's unique cultural lens, accompanied by the emotional words of poet ursula rucker. This multi-sensory art exhibition merges Fraser's distinct style and ARTECHOUSE's technological capabilities to reenvision historical imagery and familiar scenes where the real and digital come together with a 21st-century perspective.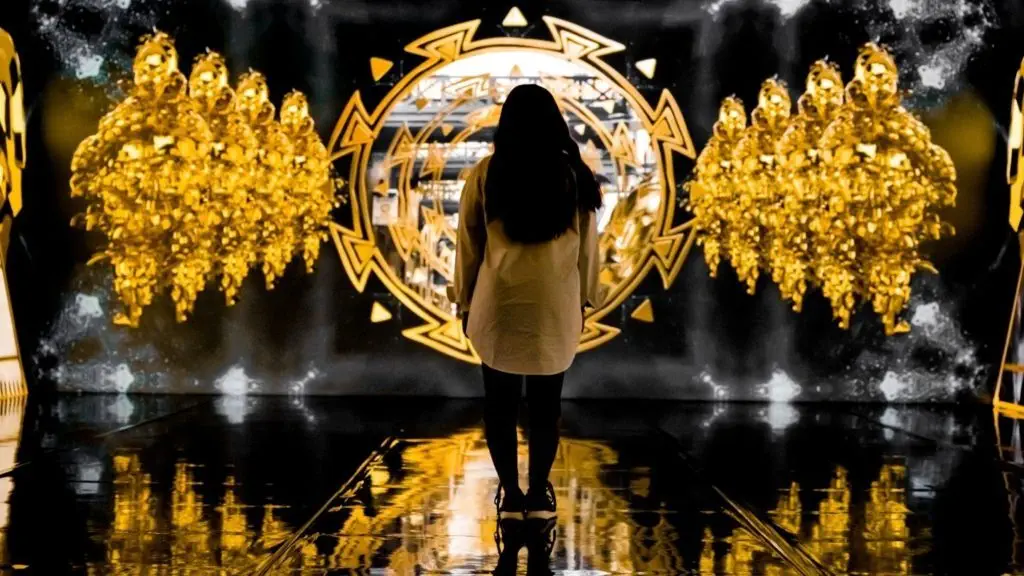 DID YOU KNOW?
This is Vince Fraser's first solo show, and his art has never been shown in an experiential and interactive setting before. ARTECHOUSE and Fraser worked collaboratively to transform his work into an immersive experience for visitors to explore.
Aṣẹ (pronounced ah-shay) is the philosophical concept that refers to the power to make things happen and produce change. This comes from the Yoruba people of Nigeria, and can be used to describe this personal power that all things have, as a verb commanding things into being or it can be used as a mantra meaning "so will it be."
To create this immersive exhibit, Fraser shared his 2D and 3D assets with ARTECHOUSE, which transformed into immersive environments and interactive pieces.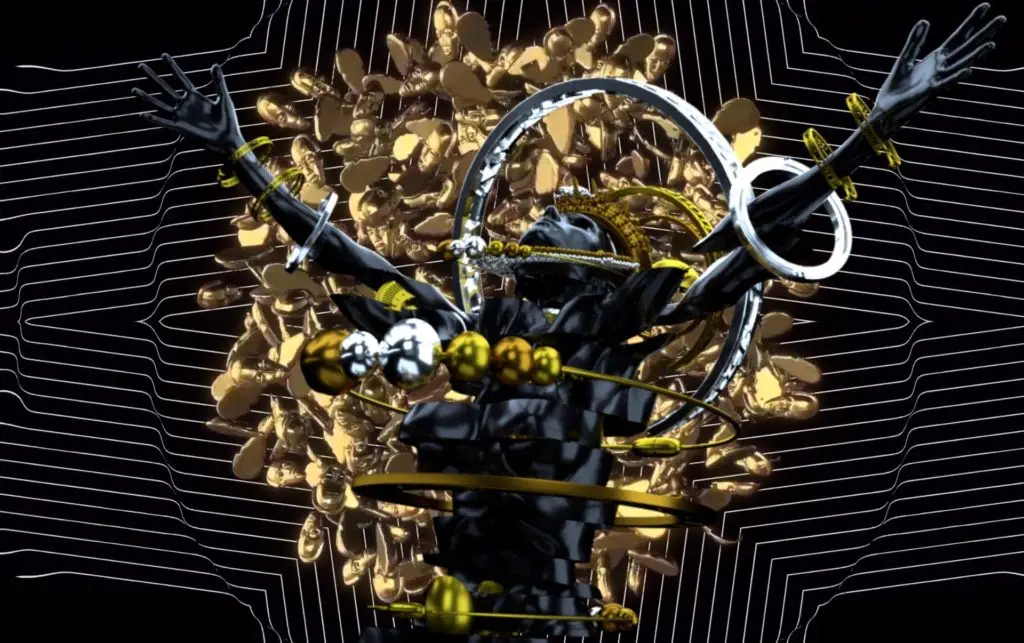 Fraser drew from the culture, history, art and legends of various African tribes, finding particular inspiration from their ceremonial masks. He also pulled from contemporary cultural elements including social movements, music, architecture and visual arts.
Lending a moving and intense audio component to the distinct visuals brought to life in this exhibit, the poet ursula rucker can be heard reading her original pieces throughout the space.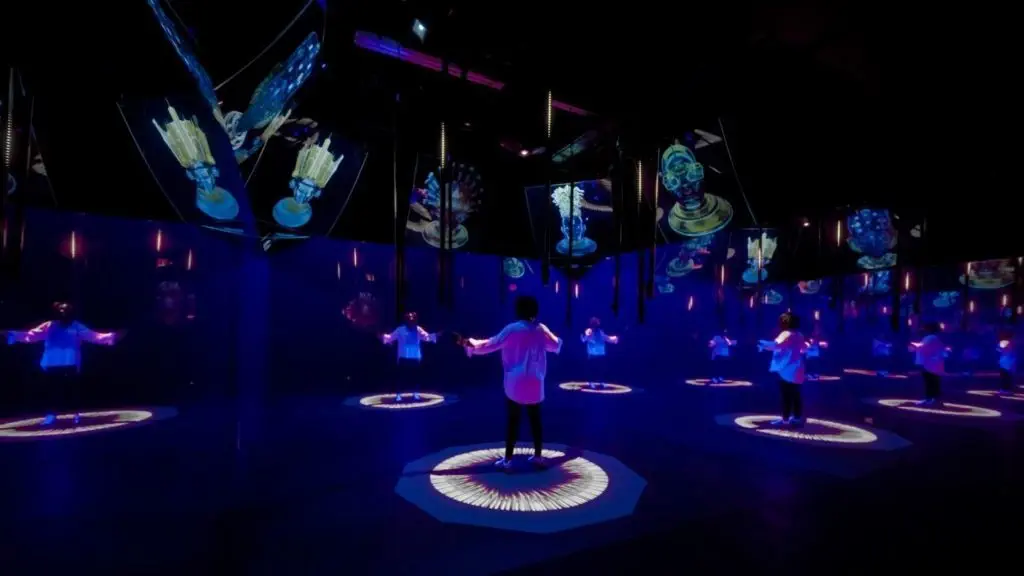 ABOUT THE ARTISTS
Vince Fraser
Having worked in the creative industry as a professional digital illustrator for over twenty years, Vince Fraser's progression to visual arts was a natural one. Fraser's work has continued to evolve and he sees himself as a new breed of artist in the digital age, combining a variety of skills including film and motion. With a keen eye for detail, he is always experimenting in a playful way whilst pushing the boundaries from a visual aspect. Bridging the gap between fantasy and reality, Fraser's mission is to inspire, educate, and empower positive images of the African diaspora. Fraser has gained the attention of various musicians including Erykah Badu, Outkast and Usher, as well as partnered with brands, including Nike, MTV and Adobe.
ursula rucker
A veteran of the global music and poetry scene, ursula rucker is a skilled writer and dynamic performer who has used her fiery prose and invigorating imagery to excite and inspire listeners around the world for nearly three decades. In addition to her performance on HBO's Def Poetry Jam, rucker has established herself as a top-tier recording artist. rucker has collaborated with artists like The Roots, 4Hero, Jazzanova, Louie Vega, Doodlebug of Digable Planets and many more.