AUGUST 19 2021
Artist Check-In: Vince Fraser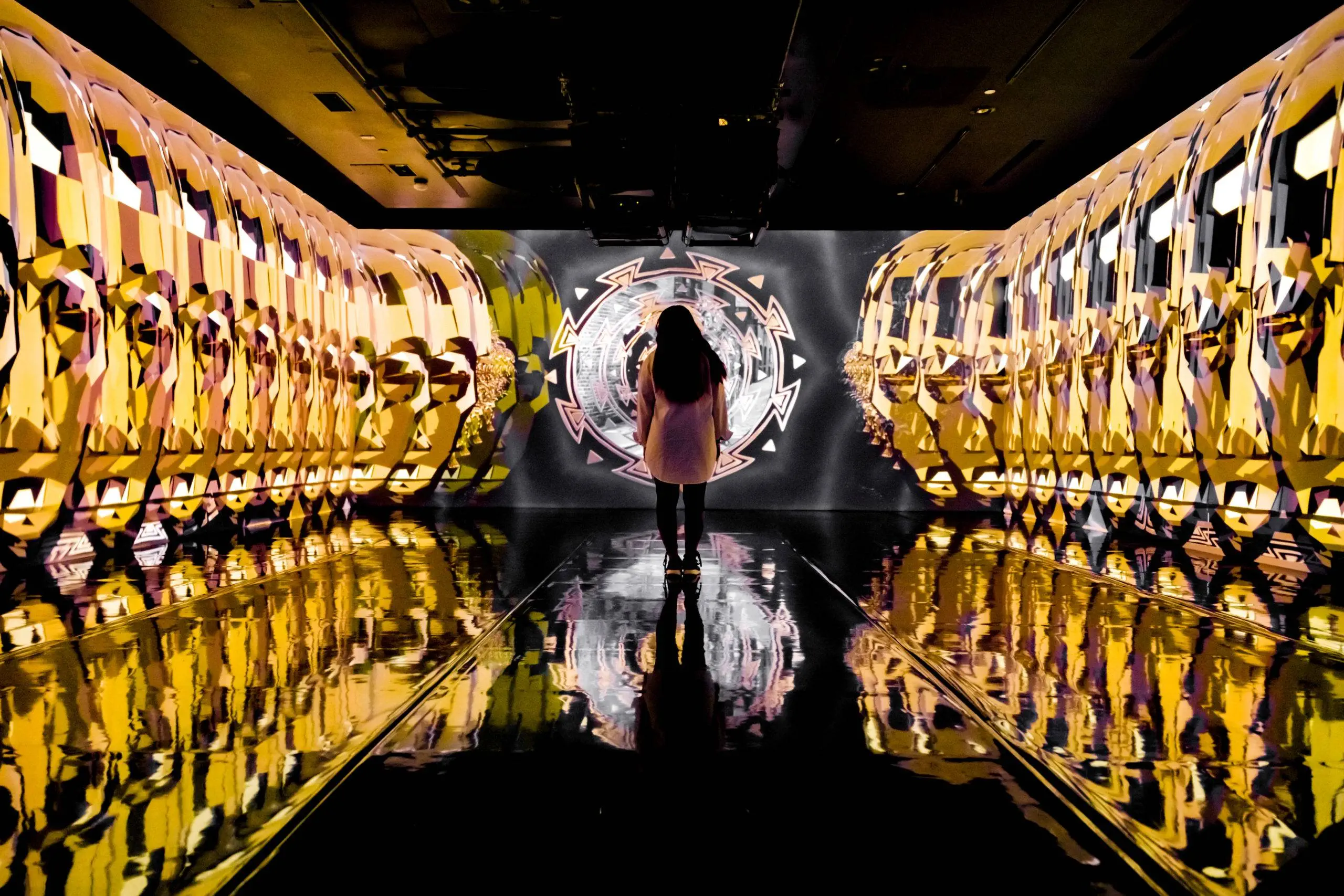 A chat with Vince Fraser of ARTECHOUSE Miami's Aṣẹ: Afro Frequencies about his creative process, upcoming projects, and more.
Artist Check-In is a series where we check in with our collaborators to reflect on their experiences showing at ARTECHOUSE, as well as what they're up to now, amongst other things.

We recently caught up with Vince Fraser, who collaborated with us to bring Aṣẹ: Afro Frequencies to life at ARTECHOUSE Miami; the exhibition celebrates the historical, social, and cultural aspects of the Black experience, and it's on view until November 7th, 2021.
Unfortunately, he's yet to see the exhibition due to the pandemic. It's been strange for him not to see his own work in the flesh, but he's gotten a lot of great feedback via social media.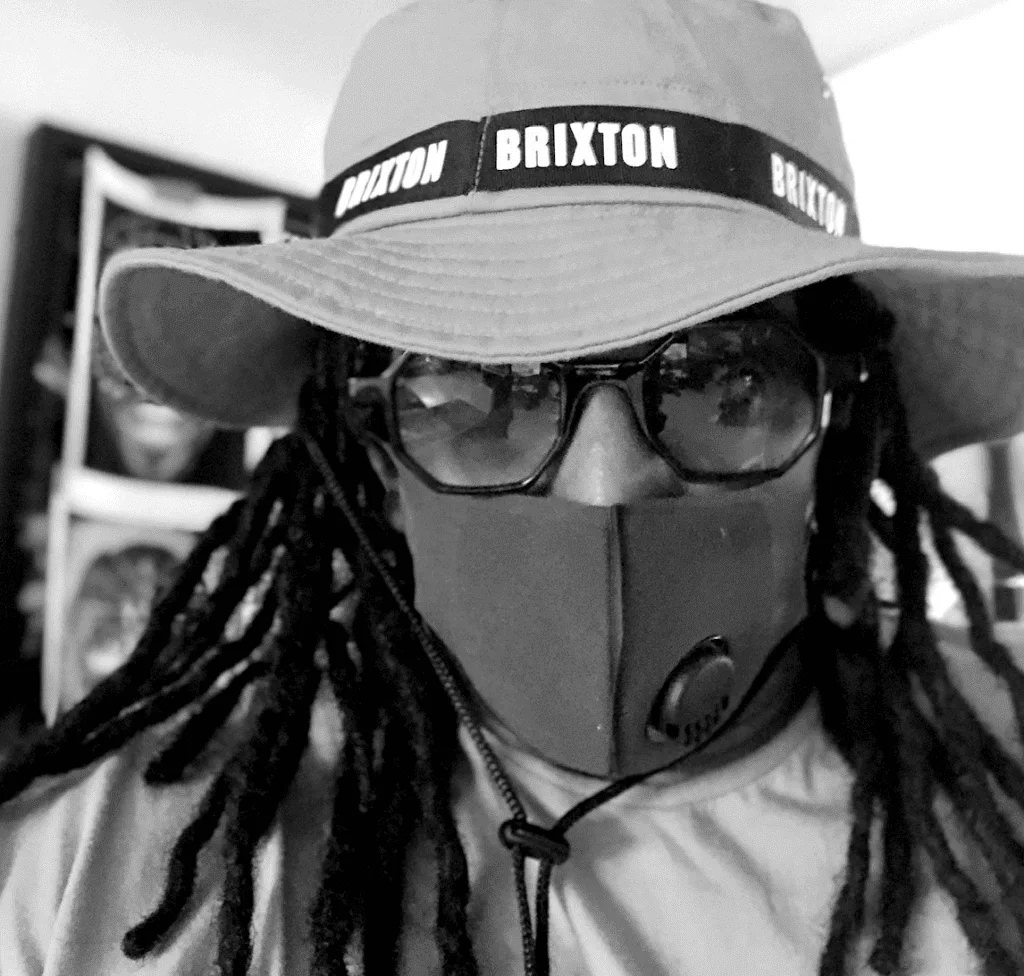 "To be fair, I've seen so much of it, even though I haven't actually been there; so many of my followers have been, and they've sent me messages, or simply photos of the actual event. It almost feels like I could probably literally go there just by closing my eyes and walk around the room and know where everything is," he said.
We asked him if he's had any favorite social media responses, and he let us in on a great one that shows how ARTECHOUSE really brings accessibility to the table for people who might not usually be interested in art in the traditional sense.
"I'm always quite humbled when I see all these people sending me messages and photos. I think one which really stood out for me was when one of my followers messaged me, and she said, 'I took all my family to see the exhibition.' And she said her dad absolutely hates art. Anything to do with art, it's just not for him. So she basically dragged everyone there, and out of everyone in the family, he was the one who liked it the most. She said she literally had to drag him out because he didn't want to go! That was quite funny."
The reason London-based Fraser hasn't been able to experience his work in person is that the UK has had an on-and-off-again lockdown policy, but fortunately (aside from affecting his travel options) the pandemic has not had a huge impact on his creative process.
"Generally it hasn't really affected me, because I'm quite used to it. I'm quite used to being inside and working on my own and doing my own thing. It's sort of quite normal. But I know for other people, they are finding it very difficult."
Speaking of his creative process, we asked him to elaborate on his routine and the things that help him to get going.
"I generally have a set kind of day. Usually, I'll have my vanilla latte…just basic things around me, really. I've got an electric desk, which moves up and down, which is pretty cool. Got to have my adjustable chair as well. And I always have music in the background; that definitely helps my creative flow."
His interest in music stems from his older brother and sister, who both exposed him to reggae and soul growing up. He later got into the acid house scene.
"In London in the late eighties, when I was in my teens, acid house came out. It blew my head, basically. I was at that age where it was exactly right – it was completely new, no one knew anything about it; you sort of had to be in this special clique, phone a number to find out where the rave was, go to a meeting point in London or wherever it was, meet all these guys in their cars and then go on a convoy to the middle of nowhere, go into a warehouse and have these illegal warehouse parties until dawn. I got caught up in all of that, and that's where my love for electronic music came from. I've always listened to a lot of house music, going all the way up to the present."
In terms of what he listens to now, he's always got a mix or podcast going on in the background. His musical tastes are also pivotal when it comes to soundtracking his work.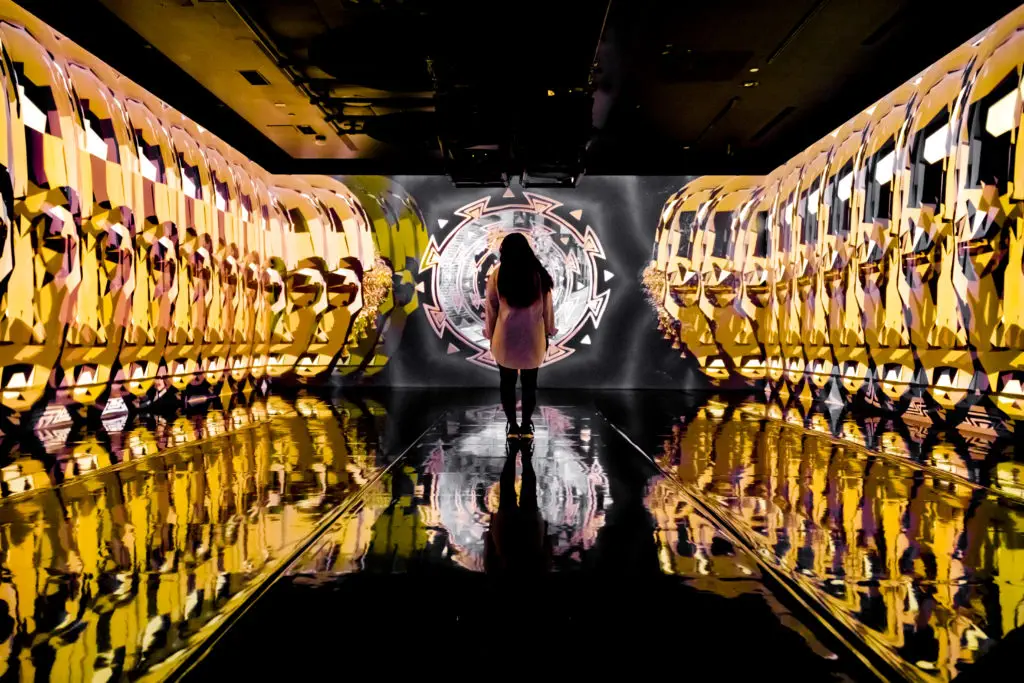 "The music I play in terms of stuff you hear on Instagram, it is quite Black music, I suppose. It kind of makes people question their culture and identity and where they're from. A lot of the music I play has very prominent African drums, chants, or if it hasn't got chants, maybe spoken word poetry. Just trying to provoke some sort of feeling. But at the same time, it's very universal as well. It's not just Black music; anyone can listen to it." 
We also asked him about trends he's paying attention to at the moment.
"Obviously, for me, the NFT thing is huge. I do think it's probably going to be here to stay. You're seeing a lot of these big auction houses (you know, Christie's, Sotheby's, Phillips) really getting into the whole digital space and the digital NFT auction thing. It seems like everyone's jumping on the bandwagon."
In addition to NFTs, he's very interested in the Metaverse and virtual reality.
"While I suppose it's difficult to predict what will happen because things are moving so fast in the digital world, I do think we're in a digital renaissance at the moment, which is so cool. I do think the Metaverse thing is going to be huge, where the virtual economy will become as important as the physical economy. You'll get companies starting to develop strategies to get themselves into the digital world and the whole virtual reality thing. I reckon there's going to be huge amounts of money and jobs in it in the next few years."
He's got a bunch of exciting projects in the pipeline, including a jewelry collaboration with England-based EROTIKK, an NFT partnership with a record label to honor an acid house legend, a possible London exhibition, as well as a potential public art project with a development in Miami that stemmed from his collaboration with ARTECHOUSE, which he's really appreciated.
"It was a dream to work with the guys at ARTECHOUSE; it's a really close-knit bunch of people, kind of a bit like a family, which makes it a lot more personal. It was very helpful. The production team were brilliant, you know, Riki, Simon, Gil…those guys are all at the top of their game; you kind of give them an idea, and they take it back and bring it from level one to level five. So yeah, it was really cool working with those guys and seeing what's possible," he said.
It was a lot of work bringing Aṣẹ: Afro Frequencies to life, but the result has been very impactful so far thanks to the team's efforts.
"It was quite a short deadline, but we worked our asses off for two or three months trying to pull the whole thing together. A lot of late nights going back and forth, sending files, changing files, doing lots of different things, but I'm pleased with the outcome," he told us.
If you're in the Miami area, come to see the exhibition before it wraps in November. We also hope you'll stay in touch with Vince Fraser – check out his website here, and follow him on Twitter and Instagram.