Travel BEYOND THE LIGHT at ARTECHOUSE
In a way never seen before, NASA Galactical data is coming to life at ARTECHOUSE, the leading institution for technology-driven art experiences in New York City. Beyond the Light, the latest artistic expression at NYC's original home for digital art.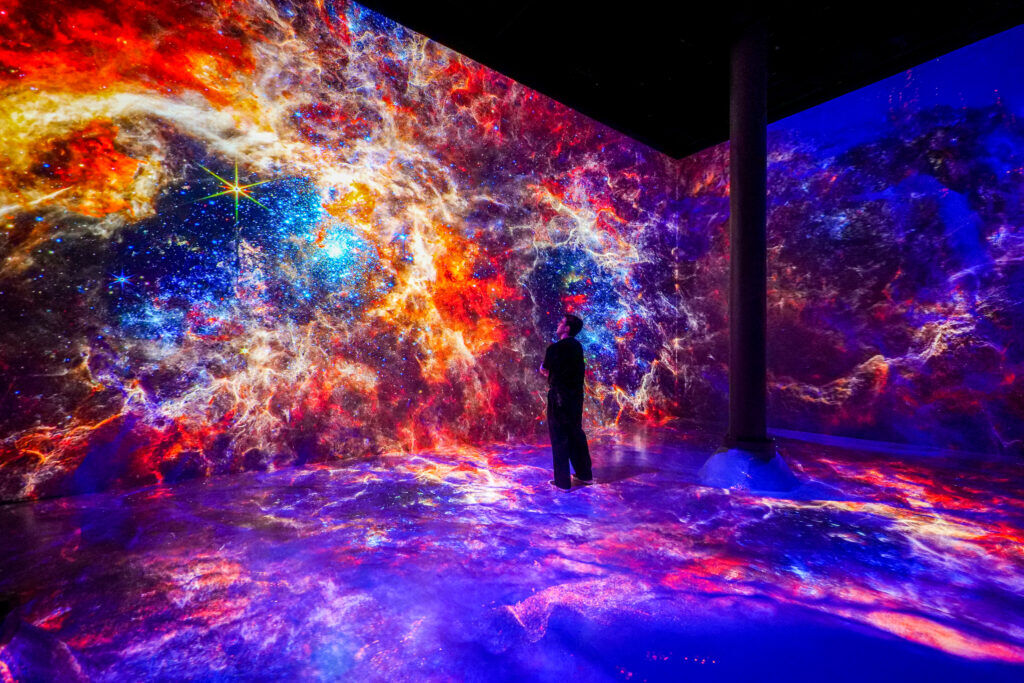 Originally opened in the fall of 2019, ARTECHOUSE is on a mission to expand the possibilities of art and how we experience it. Their newest exhibition showcases scientific discoveries in a story of how human innovation has enabled us to see beyond our wildest imaginations and into the furthest reaches of the cosmos.
As you enter the space you're surrounded by 270-degrees of floor-to-wall high resolution images that send you through a cinematic journey through a beautiful, educational and family friendly universe, where you will experience an alternate reality (without needing a clunky headset). This is the latest in a series of projects working with industry leaders such as the Society for Neuroscience, Pantone Color Institute, Nobel Prize Museum, and others for which ARTECHOUSE Studio has brought its expertise to realize complex and multifaceted presentations.
The experience centers around a 25-minute cinematic journey through a captivating audio-visual interpretation, featuring a huge, floor-to-wall panoramic projection and surround-sound technology that will transport you into a journey of how we have experienced light over time.
Ask for a kids guide when you arrive. Looking for a night out? Their space is the most unique date spot in NYC, offering exhibition-inspired XR Cocktails and Mocktails powered by their free app.
Beyond the Light is a beautiful, educational and family friendly experience for casual art lovers and experts alike.
This experience is more than an art exhibit, inviting visitors to ignite creativity and redefine what's possible at the intersection of technology and art.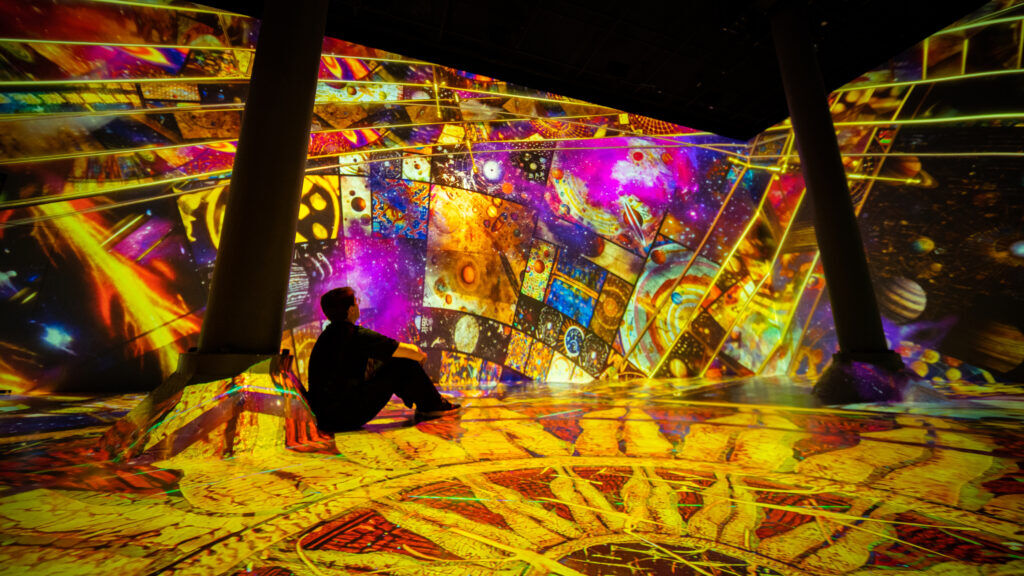 ---